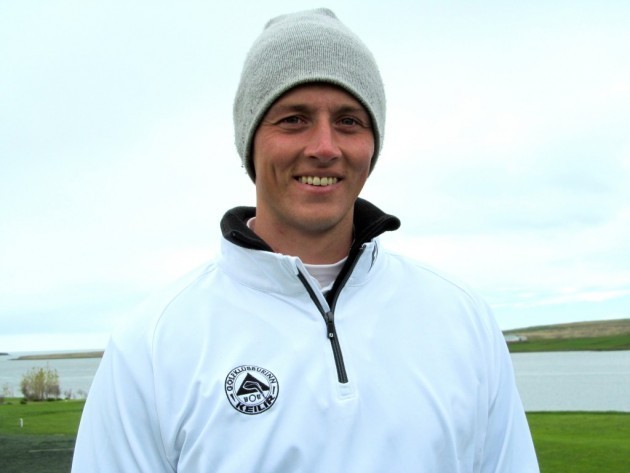 Ragnheiður Jónsdóttir | February. 7. 2018 | 08:00
The Challenge Tours profile of Axel Bóasson
The Icelander Axel Bóasson is born on June 3rd 1990 and thus 27 years old.
Here in Iceland he´s been a member of Golf Club Keilir, since he was 8 years old and he is of a very well known golf family in Iceland, where almost everyone plays golf except his grandmother.
For the past two years Axel has played on the Nordic Golf League and succeeded in being ranked no. 1 on the Tour´s Order of Merit.
Axel is Iceland´s highest ranked male golfer; i.e. he is no. 454 on the Official World Golf Ranking (OWGR) list.
Because of his success on the Nordic Golf League Axel is now playing on the 2nd tier Challenge Tour and on the Tour´s website there is a profile of Axel.
You can see the Challenge Tour´s Profile of Axel Bóasson by CLICKING HERE:
Golf 1 has profiled Axel a long time ago when he was still studying and playing golf for the Bulldogs at the University of Mississippi. You can see Golf 1´s profile of Axel by CLICKING HERE: