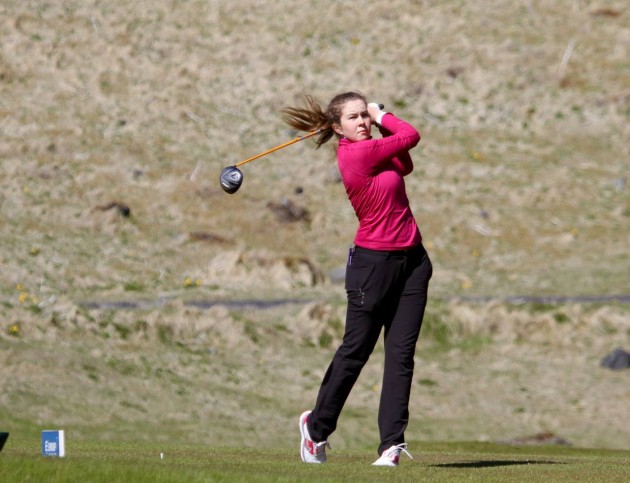 Ragnheiður Jónsdóttir | March. 16. 2018 | 21:00
Victory for Ragnhildur at Pinehurst!!!
Three Icelandic ladies competed in the Pinehurst Intercollegiate, a tournament where 8 US University teams competed: Eastern Kentucky, Richmond, Gonzaga, Boston University, The University of Lousiana at Monroe, Longwood, Bucknell and Southern New Hampshire.
The tournament took place at Pinehurst no. 8 in North Carolina, March 14th-16th 2018.
The Icelanders taking part in the tournament were: Ragnhildur Kristinsdóttir, from Golf Club Reykjavík, competing with her team Eastern Kentucky University (EKU); Eva Karen Björnsdóttir, from Golf Club Reykjavík and her team from The University of Louisiana at Monroe (ULM) and Særós Eva Óskarsdóttir, from The Golf Club of Kópavogur and Garðabær (GKG) in Iceland and her team, Boston University.
Ragnhildur held the lead throughout all three days of the tournament. She had a  total score of 14 over par, 230 strokes (73 82 75) with a 3 stroke margin on the lady who came in 2nd place, Ragnhildur´s EKU team mate, Elsa Moberly.
EKU finished in 1st place in the team competition!!!
This is Ragnhildur´s first victory in US College Golf!!!
Eva Karen finished T-19 with a score of 33 over par, 249 strokes (87 79 83). ULM ended up in 5th place in the team competition.
Særós Eva finished in 38th place with a score of 62 over par, 278 strokes (94 97 87). Boston University finished 4th in the team competition.
We here in Iceland are extremely proud of our three competitiors – It´s not every day that so many Icelanders compete in the same golf tournament outside of Iceland, not to speak of in the US. Especially we´re proud of Ragnhildur, who excelled in the tournament, showing that her fierce competitiveness and hard work is paying off!!! Congratulations – Well done!!!
To see the final score at Pinehurst Intercollegiate CLICK HERE:
Ragnhildur and EKU compete next in Georgia, March 25th-27th 2018.
Eva Karen and ULM compete next in Louisiana ,March 23rd-25th.2018.
Særós Eva and Boston University compete next in Florida March 24th-26th 2018.