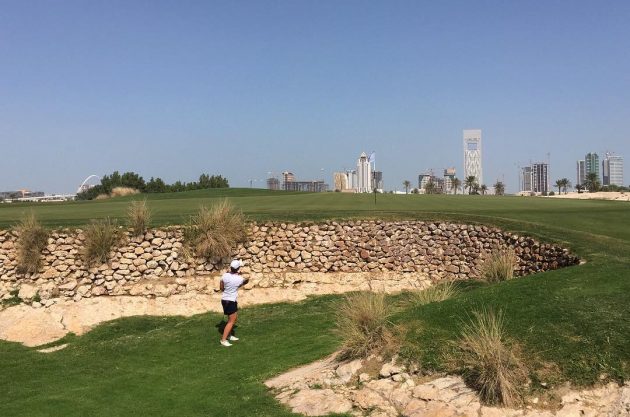 Ragnheiður Jónsdóttir | March. 8. 2018 | 21:00
Guðrún Brá in the footsteps of Eddie Pepperell
Guðrún Brá Björgvinsdóttir, from Golf Club Keilir in Hafnarfjörður, Iceland is taking part in the Patsy Hankins Cup.
The tournament takes place on March 8.-10. 2018 at the Doha GC, in Qatar.
As everyone knows Eddie Pepperell won the Commercial Bank Qatar Masters tournament on the European Tour at the same location.
Especially memorable is the bogey he got at the 400 m, par-4 12th hole there.
Guðrún Brá stepped in Pepperells footsteps as you can see on the main photo accompanying this article.
You can follow the score at the Patsy Hankins Cup by CLICKING HERE: