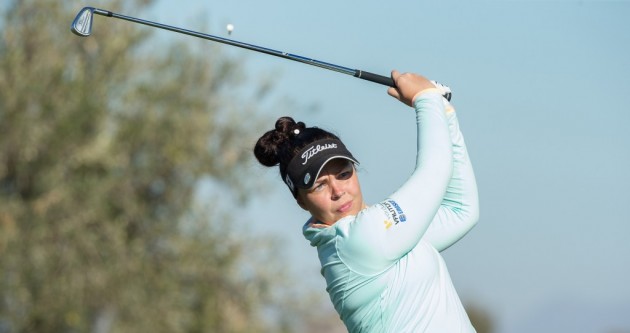 Ragnheiður Jónsdóttir | February. 7. 2018 | 04:00
Valdís Þóra took part in the Oates Vic Open
Valdís Þóra Jónsdóttir is an Icelandic professional golfer, who currently plays on the Ladies European Tour (LET).
She took part in The Oates Vic Open, the first LET tournament in 2018, held in co-operation with the ALPG.
The Oates Vic took place on February 1st-4th 2018 on Tony Cashmore´s beautiful Beach and Creek Courses in the 13th Beach Golf Club in Barwon Head, Victoria, Australia.
Valdís Þóra got through the cut after the 2nd round but unfortunately missed the second cut after the 3rd round.
Altogether Valdís Þóra had a score of 7 over par, 226 strokes (73 74 79) and was T-53; only the top 36 made the 2nd cut.
Austalia´s Minjee Lee ended up winning the tournament 13 under par, 279 strokes (70 67 75 67).
You can see all results from the Oates Vic Open með CLICKING HERE:
Before the tournament Valdís Þóra announced that she had a new sponsorship agreement to wear Abacus golf clothes.