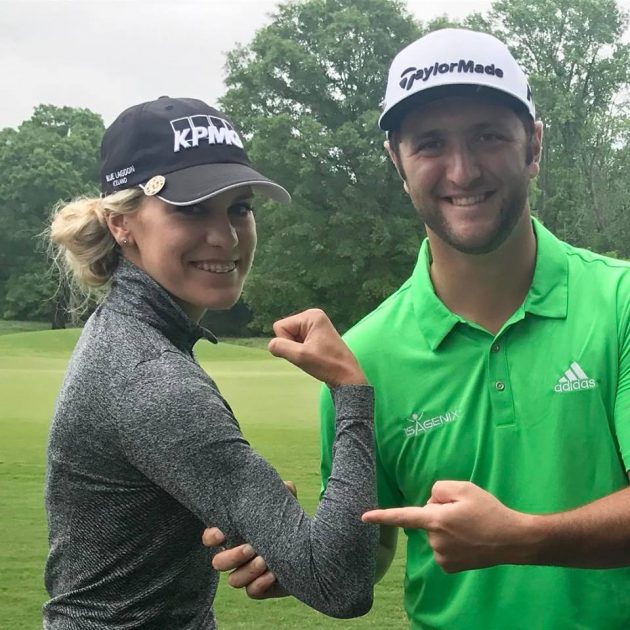 Ragnheiður Jónsdóttir | February. 4. 2018 | 06:00
"We both got guns Jon Rahm"
Icelandic LPGA-golfer Ólafía Þórunn Kristinsdóttir is one Icelander who´s met the new no. 2 on the official world golf ranking list, Spain´s hunk, John Rahm.
John Rahm won his 2nd tournament on the PGA Tour, the Career Builders Challenge January 21st 2018.
That was on "the Golden Bear´s" (Jack Nicklaus) birthday and Rahm thereby knocked Jordan Spieth out of the no 2 seat on the owgr list.
One of Rahm's sponsors is KPMG who also sponsors Ólafía Þórunn and the two met at a "get together" on behalf of KPMG.
Ólafía Þórunn posted a photo taken of the two on that occasion on her website and next to the photo she wrote: 💪 We both got guns @jonrahm!!!