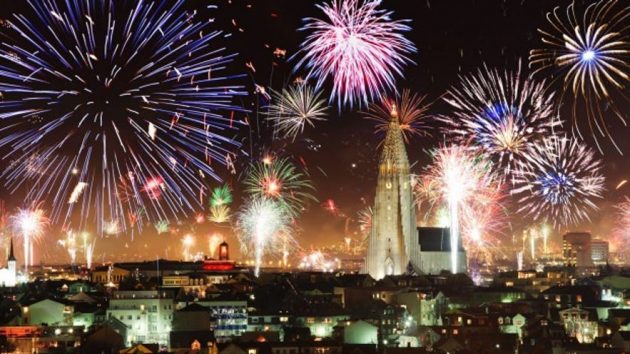 Ragnheiður Jónsdóttir | January. 4. 2018 | 11:00
Merry Christmas and a Happy new year 2018!!!
Golf 1 wishes its readers and all golfers from near and far a merry Christmas and a prosperous and blessed year 2018 with many joyfilled rounds of golf!
May you achieve all your goals on the golfcourse 2018, big or small and may your handicap go down and you optimism and positiveness up!
We hope to see you on one of Iceland´s 62 golf courses this coming summer and fall 2018, since if you come your in for a unique experience, where you a.o. play golf in lava fields and other extrodinary features in Iceland´s landscape.
Who wouldn´t want to play golf next to a spouting Geysir (hotspring) or close to a waterfall, which either can be viewed on the way to the golfcourse or experienced ON the golfcourse.
Or play golf with a view on a vulcano or glacier? Come to Iceland 2018 to play golf!